Desktop 3D Printer - $4,199.99
Features
The Cubicon Style 3D printer provides top-of-the-line printing quality in a small desktop unit for schools, libraries or personal use. The Style has an automatically leveled and heated bed that ensures the best possible print quality with every use. Cubicon 3D printers also have a specialty coated printing bed to ensure that prints stick during operation but also come unstuck upon completion.
∙ Fully enclosed, Carbon/HEPA filtration
∙ Coated and heated bed for easy print removal
∙ Fully automated bed leveling
∙ Filament detection to prevent misprints
∙ Wide range of material compatibility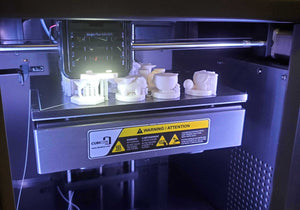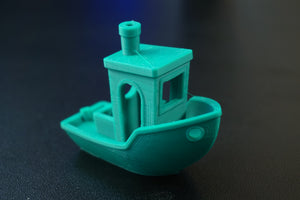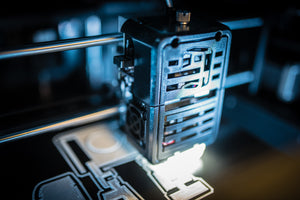 Heated and
MECHANICALLY LEVELLED BED
No more print failures due to poorly levelled beds. The Cubicon coated and heated bed also eliminates the need for adhesives.
EASY-TO-USE
TOUCH CONTROL INTERFACE
Easy to use touch controls make it simple to navigate the printer menu and make adjustments
HEPA CARBON FILTRATION
HEPA-13 filter removes 99.97% of airborne particles down to 0.3 microns, activated carbon removes harmful VOCs and Purafil catalyst removes odours from the print chamber.
INTUITIVE
CONTROL INTERFACE
The easy-to-use touchscreen interface makes navigating and operating your printer a breeze.
FILAMENT TYPE
PLA, ABS, ASA, PETG, PLA/PHA, HIPS, Wood/PLA, PC-ABS, PC-ABS V0, Nylon, TPU/TPE
Build Volume
BED TYPE
Cubicon Single Plus Unboxing
READY TO PURCHASE?
PURCHASE ONLINE
Order online through our website store and we'll get your order shipped out right away!
Shop Online
NEED A QUOTE?
If you require a quote or invoice for purchase please contact our sales team.
Contact Inksmith