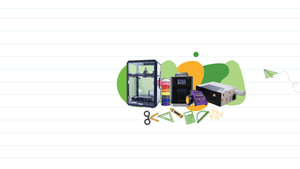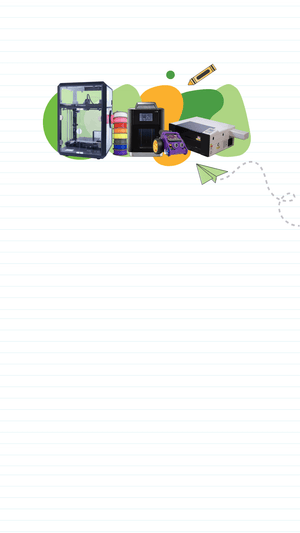 save on edtech for the classroom
Start the school year off right with our collection of best-in-class education technology products that enhance hands-on STEAM learning.
MICRO:BIT-POWERED
ROBOTICS KITS
Build STEAM principles into your curriculum with robotics kits for the classroom. Students of all learning levels will be encouraged to think critically and build the confidence needed to solve complex problems in the real world.
Regardless of your skill level, background, gender, or experience, our robotics kits provide inclusive hands-on learning opportunities for Canadian students.
just add colour
PLA+ FILAMENT
Stock up on PLA+ Filament in a rainbow of vibrant colours. Made with high-grade compostable bioplastic from renewable natural resources, it's the perfect material for 3D printing in the classroom.
BEST-IN-CLASS
INKSMITH MAKERFORGE
Unlock an unlimited amount of experiential learning opportunities for students with the InkSmith Makerforge 3D printer for the classroom.
From math, science, history and art, 3D printing provides an engaging and interactive way for students to build critical digital skills while immersing themselves in the subject matter.
meet the inksmith team
your education experts
Our team of educators, creators, and technology enthusiasts come from a variety of disciplines and backgrounds. Together, we form an incredible team dedicated to driving meaningful change in Canadian classrooms.
Whether you're looking for a quote on your next classroom purchase or more information on our training for educators, contact our team today.