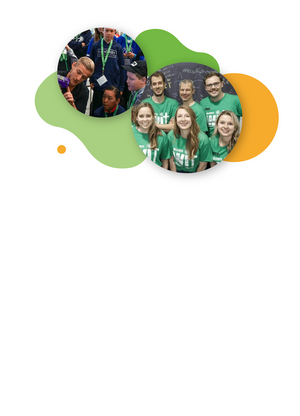 The InkSmith team is a group of technology enthusiasts and educators with a passion for empowering purpose-driven learning in Canadian classrooms.
Our Mission
InkSmith's mission is to empower educators and students with the tools and resources they need to build critical digital and problem solving skills for the future.
Our Values
Our values are integrity, empathy, inclusion, and doing the right thing. We believe these values are key to ensuring the leaders of tomorrow will work to make meaningful, positive change in our world.
Our Vision
InkSmith envisions a world where all students are presented with purpose-driven, experiential learning opportunities which provide them with the skills to drive meaningful change in their lives and communities.
Why Join Our Team?
Meaningful Impact
Each person on our team has a direct and meaningful impact on what we do. You'll have the opportunity to enact change and make a difference.
Flexibility & Growth
We're an agile, fast-moving team. We all wear many hats and help out where it's needed. We prioritize flexibility and growth over hierarchy.
Community
At InkSmith we bridge the gap between a variety of exciting communities filled with amazing people, such as Teachers & Educators, Makers & Hobbyists, and many more!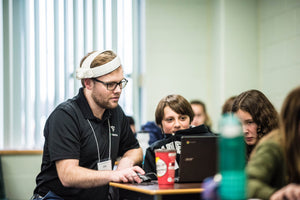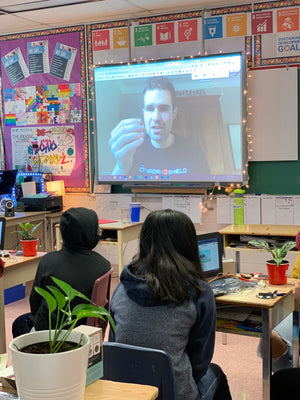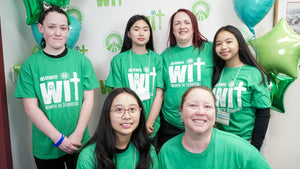 Career Benefits
Benefits
Health and wellness benefits are available for all full-time employees after 30 days. Health benefits include dental, vision, chiropractic coverage, as well as a $500 wellness spending benefit.
Hybrid working
Based in Kitchener-Waterloo, we offer a hybrid working life where you have the flexibility to come into the office as well as work remotely.
● Competitive compensation
● 15 days vacation to start
● Hybrid work model
● 2 paid "Because We Care" days (pet bereavement, religious holiday, mental health support, etc.)
● "Welcome Baby" day off
● Great Health and Dental plan
● $500 Wellness Spending Account
● Employee Referral – Cash Incentive Program
● Virtual Health Support
● Employee Assistance Program
● Weekly "Hour of Learning" to support your professional growth and development
● More to come as we continue to develop our internal practices in 2023
CAREER OPPORTUNITIES
We welcome and encourage applications from people with disabilities.  If you are interested in applying for one of our roles and you have a disability which requires a reasonable accommodation, we are here to help.
Accessibility and Diversity 
InkSmith supports and promotes a diverse, inclusive, and accessible workplace. As we encourage respect for diversity, we build an inclusive organization that enables everyone to contribute, lean and grow together. We are committed to creating a work environment that is barrier-free and we are prepared to provide accommodation for people with disabilities. 
We are an Equal Opportunity Employer. In accordance with the Accessibility for Ontarians with Disabilities Act, 2005, and the Ontario Human Rights Code, InkSmith will provide accommodation throughout the recruitment, interview and/or assessment process to applicants with disabilities. If selected to participate in any part of our hiring process, please inform us of any accommodation(s) that you may require in respect to any materials or processes required to ensure your equal participation.