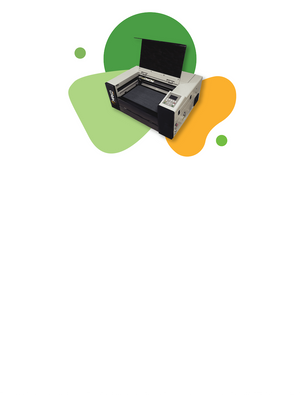 Laser Cutters
& Accessories
for Schools, Classrooms, and Libraries
WHY Laser Cutters?
CO2 Laser Cutters are the ultimate prototyping and makerspace tool. Cut, engrave, and etch on a varity of materials including wood, acrylic, leather, jean and more!
With a Class 1 safety rating, the Mako CO2 Laser Cutter is the ideal choice for any makerspace or tech shop in your school.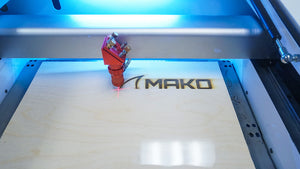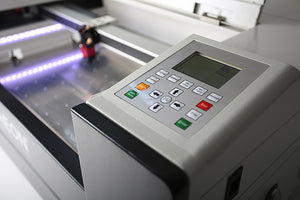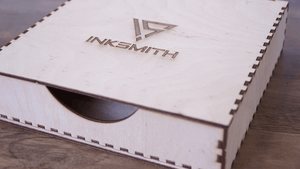 Inspire
Problem-Solving
With laser cutting, students have to be strategic and planful for everything they create. From conception to actually laser cutting, critical thinking and problem solving are crucial.
Empower
Creativity
Laser cutting can be used for pretty much any project or application you can imagine. Cut, engrave, and etch on birch, plywood, acrylic, leather, jean, and much more.
For free laser cutting downloads and inspiration, click here.
WHAT'S INCLUDED?
Integrating new technology into the classroom can be complicated - but it doesn't have to be. We include everything you need to get started, including curriculum, support, and resources.
InkSmith Laser Cutters have been designed and tested for Canadian classrooms.
With industry-standard technology and the safety features required by school boards - you're getting the best of both worlds.
The InkSmith Tech Support team is here to support all your laser cutter troubleshooting.
With extended warranty packages available, our tech support team will set you up for success in your school or classroom.
Contact Tech Support
With every laser cutter purchase you'll gain access to LightBurn software.
With LightBurn software, it's easy for students and teachers to use their laser cutter in the classroom.
View Lightburn
Need more information?
Get a Quote
InkSmith can provide a custom Laser Cutter quote for your classroom, school, or school board.
Get a quote
Have questions?
From technical specifications, to safety features and implementation - our team is here to answer all your laser cutter questions.
Contact Sales
Product Collateral
Need to provide additional product info? Download our product one-pagers, manuals, or warranty information.
Learn More