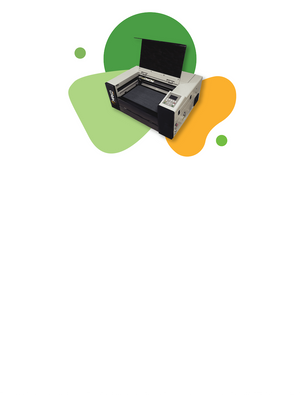 LASER TYPE
60 Watt CO2 Laser
Up to 1/2" Cutting Depth
WORKSPACE
SAFETY RATING
The InkSmith Mako Laser Cutter has a Class 1 safety rating, making it safe for schools, homes and offices.
Description
Achieve instant results on a variety of materials with the InkSmith Mako60 CO2 Laser Cutter. The Mako Laser Cutter is a series of industry-standard laser cutting machines designed for education. The Mako is equipped and certified for safe operation in any makerspace or classroom. 
Features
Large Workspace: The Mako60 is equipped with a 500mm x 300mm workspace. 
Fume Extraction and Filtering: The Mako optional external Fume Filtration unit allows for the safe and clean operation of the laser cutter indoors. 
Certified for Use in Classrooms: The InkSmith Mako CO2 Laser Cutter has been tested and ESA certified for use in classrooms. Our machines are equipped with advanced safety features, making laser cutting fun and enjoyable for everyone.
Technical Specifications
| | |
| --- | --- |
| Model | Mako60 |
| Workspace | 500mm x 300mm |
| Laser Power | 60 Watt |
| Laser Type | CO2 Sealed Glass Laser Tube, 10.6μm |
| Cool Type | Water Cooling |
| Engraving Speed | 100-200mm/sec |
| Cutting Speed | 50-100mm/sec |
| Graphical Format Supported | AI, DST, PLT, BMP, DXF, DWG, LAS, etc. |
| Compatible Software | Autocad, Coreldraw, Photoshop, Tajima, etc. |
| Drive System | High-precision 3-phase Stepper Motor |
| Power Supply | AC110V/220V+10%, 50HZ/60HZ |
| Optional Spare Parts | Honeycomb Worktable, Rotary Device, Auto-focus Device |
| Air Filtration Unit | Optional unit, if required +$1,999.99 |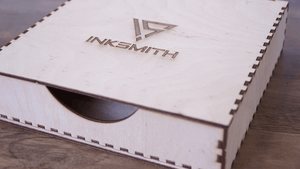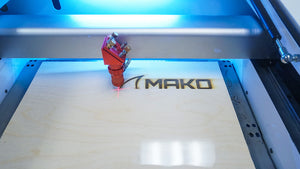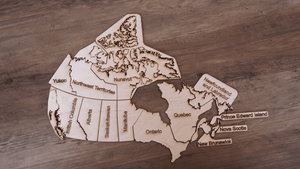 Inspire
Problem-Solving
With laser cutting, students have to be strategic and intentional in everything they create. From conception to execution, critical thinking and problem solving are crucial.
Empower
Creativity
With a laser cutter, the opportunities for lesson-plan application are endless. Cut, engrave, and etch on birch, plywood, acrylic, leather, jean, and much more.
Download
Product One-Pager
Technical specifications and product features in a downloadable, shareable PDF.
Get a Quote
InkSmith can provide a custom Laser Cutter quote for your classroom, school, or school board.
Get a Quote
Have questions?
From technical specifications, to safety features and implementation - our team is here to answer all your laser cutter questions.
Contact Sales
Product Collateral
Need to provide additional product info? Download our product one-pagers, manuals, or warranty information.
Learn More