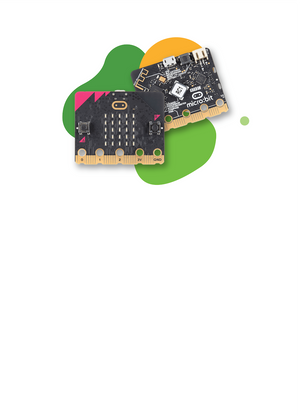 About the OKdo micro:bit
The OKdo micro:bit Getting Started Kit includes the BBC micro:bit board and accessories, designed to make coding fun and easy. It is the perfect kit to start learning programming and bring your creative ideas to life. The kit includes everything you need to get started quickly with your next project. 
Included in the Getting Started Kit:
BBC micro:bit V2
USB micro Programming Cable
Clear PVC Protective Case
Dual battery holder 
What's New

All the same great features plus the ability to:

Sense and react to sound with a built-in microphone

Play sounds with a built-in speaker 

Program the gold micro:bit logo to respond to your touch

Run AI and Machine Learning workloads with more computing power

Save power when it's not in use but still connected to the batteries

Technical Specifications
Microprocessor: 64MHz Cortex-M4F, 512kB Flash, 128kB RAM (new!)

5x5 LED matric

Two programmable buttons

On-board motion detector

A build-in compass

Bluetooth compatible

A built-in microphone (new!)

A built in speaker (new!)

Capacitive touch sensor (new!)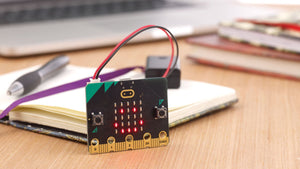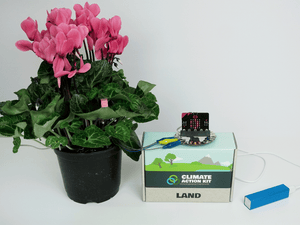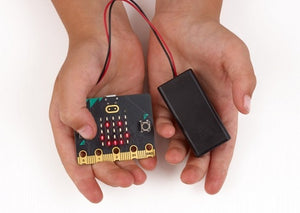 Easy-to-use
Block-Based or JavaScript Coding
The micro:bit is programmed using a browser-based coding interface called Microsoft MakeCode. MakeCode is an easy-to-use, user-friendly interface that makes programming your micro:bit a fun an engaging experience.
MakeCode is also filled with tons of tutorials for programming the micro:bit!
Endless Accessories
There are hundreds of robotic accessories that can be paired and controlled with the micro:bit. InkSmith's k8 Robot and Climate Action Kits use an edge connect to make using micro:bit super easy!
Download
Product One-Pager
Technical specifications and product features in a downloadable, shareable PDF.
Get a Quote
InkSmith can provide a custom robotics kit quote for your classroom, school, or school board.
Get a Quote
Have questions?
From technical specifications, to safety features and implementation - our team is here to answer all your robotics kit questions.
Contact Sales
Product Collateral
Need to provide additional product info? Download our product one-pagers, manuals, or warranty information.
Learn More