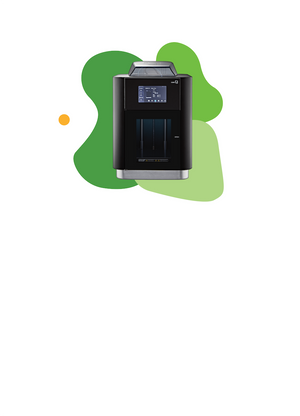 FILAMENT TYPE
PLA, ABS, ASA, PETG, PLA/PHA, HIPS, PC-ABS, PC-ABS V0, Nylon
BUILD VOLUME
BED TYPE
Auto-leveling, coated and Heated
About the Cubicon Style Plus 3D Printer
The Cubicon Style is a compact desktop 3D printer designed for all environments, including schools, libraries, maker spaces, and more. The Style is one of the most reliable desktop 3D printers in the market and contains upgraded features that are often found on expensive industrial machines.
With its fully automated bed levelling and internal temperature control function, perfect prints have never been so effortless. Fully enclosed and Carbon/HEPA filtered, these machines are the best fit for a classroom.
Features
Auto levelling bed
Enclosed build area
Build temp. monitored
Coated, heated bed (easy print removal)
Enhanced filtration: HEPA (removes 99.97% of airborne particles), Purafil catalyst (filters VOC's) and Deodorizing filter (filters harmful gases)
Low noise
Removable extruder
Smart checkup
Technical Specifications
Footprint: 350 x 380 x 420 mm
Build Volume: 150 x 150 x 150 mm
Layer Height: 50 – 300 microns
Top Print Speed: 150 mm/s
Nozzle Diameter: 0.40 mm
Maximum Hotend Temp.: 260 °C
Maximum Bed Temp.: 120 °C
Filament Diameter: 1.75 mm
Software: Cubicreator v4.3.0 
Bed Type: Heated, Proprietary Coating
Material Compatibility: PLA, ABS, ASA, PETG, PLA/PHA, HIPS, PC-ABS, PC-ABS V0, Nylon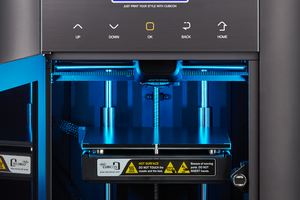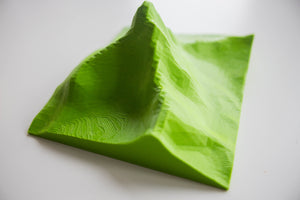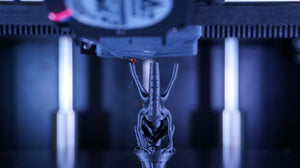 Heated and
MECHANICALLY LEVELED BED
No more print failures due to poorly levelled beds. The Cubicon coated and heated bed also eliminates the need for adhesives.
EASY-TO-USE
TOUCH CONTROL INTERFACE
Easy to use touch controls make it simple to navigate the printer menu and make adjustments.
HEPA CARBON FILTRATION
HEPA-13 filter removes 99.97% of airborne particles down to 0.3 microns, activated carbon removes harmful VOCs and Purafil catalyst removes odours from the print chamber.
Style Unboxing
Learn how to unbox, setup and get your Cubicon Style printer up and running.
*Important note* This video shows the original Cubicon Style model. As of 2022, the Cubicon Style is only available in the 'Style Plus' model.
Download
Product One-Pager
Technical specifications, product features, and pricing in a downloadable, shareable PDF.
Get a Quote
InkSmith can provide a custom 3D Printers quote for your classroom, school, or school board.
Get a Quote
Have questions?
From technical specifications, to safety features and implementation - our team is here to answer all your 3D printer questions.
Contact Sales
Product Collateral
Need to provide additional product info? Download our product one-pagers, manuals, or warranty information.
Learn More