Free Shipping On Orders Over $150
WHAT IS PLA+?
PLA+, or Poly Lactic Acid, is a high-grade compostable bioplastic made from renewable natural resources. Using PLA+ will reduce calibration times, improve success rates and ensure a consistent printing experience. Modified, our filament retains the typical advantages of PLA with greatly improved toughness and a reduction of brittleness. With a minimal shrinkage factor, PLA+ filament will not warp or deform after cooling. 
∙ Printing Temp: 210-220°C
∙ Bed temp: 65°C

Printing conditions: PLA+ will print directly on heated glass or a Cubicon bed, but will print best on heated PEI, Buildtak or gluestick.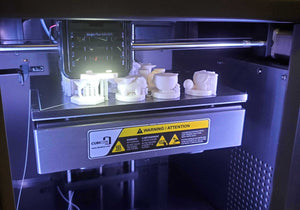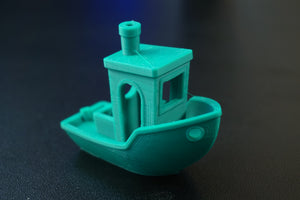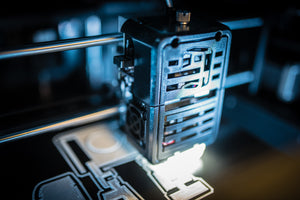 WHICH ONE IS BETTER?
PLA+ FILAMENT VS ABS FILAMENT
PLA+ is recommended for use in schools and libraries. Other options, such as ABS filament, have certain benefits, but print with a noticeable plastic smell or give off potentially harmful chemicals. Using PLA+ filament for your 3D printer will keep your workspace safe and clean. 
10-Pack Bulk Discount
ORDER PLA+ IN BULK
Save $80 when you purchase any 10 rolls of filament (automatic discount applied at checkout). All in-stock orders from InkSmith are fulfilled within 1-3 business days from our facility in Waterloo, Ontario.
ACHIEVE THE BEST PRINTING RESULTS
PROPER FILAMENT STORAGE
Filament naturally absorbs moisture over time. This can result in unsuccessful, poor quality prints, and can eventually lead to unusable filament. Not only does this increase your costs over time, but it can also be bad for the environment. The eSun eBox Lite, Vacuum Kit and Storage Bags will help you mantain consistent temperature and humidity while preventing moisture and dust from negatively impacting your filament.
READY TO PURCHASE?
PURCHASE ONLINE
Order online through our website store and we'll get your order shipped out right away!
Shop Online
NEED A QUOTE?
If you require a quote or invoice for purchase please contact our sales team.
Contact Inksmith